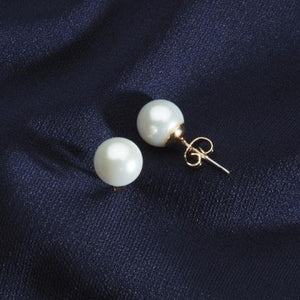 A true elegance and style that has withstood the test of time. Beauty that works for everyone from our First Lady to the youngest little lady. The beauty our First Ladies have been proud to wear for the last 50 years. From Jackie Kennedy to Michelle Obama, every First Lady has loved the look of genuine pearls.
These polished, genuine glass pearl matching earrings come in pierced.
You can wear these amazing items with jeans or your finest dress. As soon as you put them on, they make style effortless and grace will become second nature for you.